Could be old news but I just came across hybrid solar airconditioner's .
What they are saying is the size of the compressor is reduced
The condenser efficiency is greatly improved by preheating the
refrigerant with what looks to be a heat exchanger like a solar hot water system.
http://www.solakool.com.au/how-it-works/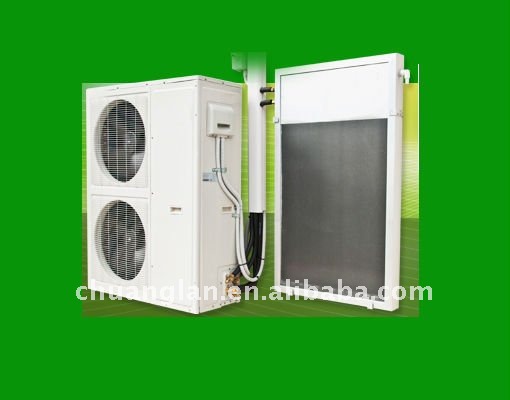 utube link
http://www.youtube.com/watch?list=PLAEE54DA506F526FD&v=GtfsWVLjRmg&feature=player_detailpage
Something a little different but on topic. When I was visiting china a few years ago I did see a lot of split system AC units where the condenser unit outside had a small vac tube solar hot water system mounted diectly to it with the tubes directly in front of the fan. I can only amuse that the heat from the condenser was boosting the vac tube hot water system. I can see some logic in this and they must have worked as they were every were on the sides of buildings
They looked something like this
Although the system i mentioned first is something different all together.